Shirley V. JEFFERY
~'Boopsie'~
May 17th, 1927 - August 11th, 2007
In loving memory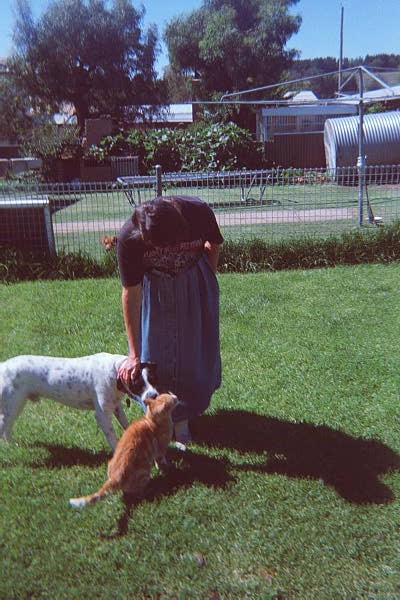 Shirley Jeffery: May 17th, 1927 - August 11th, 2007
Eulogy delivered by Kevin Casey at Funeral Service: Wednesday - August 22nd, 2007
A few days ago Rod phoned and asked if I, as a long time friend of both Shirley and Rod, would deliver Shirley's eulogy today. Naturally, I agreed. I consider it an honour to be asked to do so.
But later, thinking over connotations of the word "eulogy" I started having second thoughts. The word to me conveys meanings of finality and I feel that this occasion is not the finality of Shirley's life: she will live on in the memories of all who knew her as well as the memories of her friends. I am proud to have been among Shirley's circle of friends. So, rather than a eulogy, allow me just talk about our friend, Shirley.
I first met Shirley about 25 years ago, when I started frequenting the Court House Hotel in Redfern, where the late John Edgecombe had a band. Among the regulars was Ray Horsnell. I knew Ray by sight and by reputation as a good reed player in various big bands, but had never actually met him. Sitting with him at the bar was a small, quietly spoken woman; Ray's wife, Shirley. Over a period of weeks we got talking; small chit chat, as one does in these circumstances. At this stage this was my only contact with Shirley.
Shortly after this, Ray Horsnell died suddenly and Shirley seemed to drop out of sight. Some time later my wife Heather and I were at the Three Weeds Hotel in Rozelle when Shirley came in one day. We started talking again and gradually became firm friends. A strong bond was forged by our mutual interest in jazz [and maybe in pubs where jazz was played; one went with the other.]
Shirley and I both became Committee members of the Jazz Action Society, where we served for some years: Shirley as Secretary and I as Newsletter Editor. In a way we formed an internal bloc; fighting off the forces of reaction, as we saw it. Shirley was a meticulous Secretary, minuting minutes of meetings precisely. I remember one particularly stormy meeting when I lost my cool and stormed out of the meeting. In the minutes of that meeting Shirley wrote something along the lines of 'Kevin Casey said, "Bugger this, I'm off. I'll see you at the Soup!" picked up his papers and left'. And I did!
Shirley's appearance and demeanour reflected her professional life of the time, as a schoolteacher. In fact, some people thought she was a Sunday school teacher. But beneath her mild mannered exterior lurked "Party Girl!" She liked to enjoy her life and friends were fully engaged in everything she did. I have fond memories of her dancing on the bar of the Royal Hotel in Parkes during one of the annual Jazz Triduums. Great fun!
Heather and I would pick Shirley up from her place of work at Granville Tech on a Friday morning, to take her to the Triduum. Almost invariably she would be carpeted on Tuesday for skiving off early on Friday, to which she would say "Sorry" and do the same the following year. She had her priorities right.
Sometime in 1985 or 86 she met Rod Jeffery and many of her friends [myself included] felt that she had made a wrong choice. The combination of the schoolteacher and the big hairy blues singer seemed improbable. Improbable or not, they married in December 1986 and the union continued until Shirley's passing, with Rod becoming a supportive and adoring husband.
Through her life Shirley was no stranger to family tragedy and ill health, but her indomitable spirit helped her raise herself over her troubles and get on with her life.
During their married lives Shirley and Rod moved home several times: from West Ryde to Katoomba; to Lithgow and finally to Portland, where they became part of the community and the community has been very generous and supportive of them. With all these moves, ever westward, I often wondered if Rod would give up the blues and become a Country and Western singer.
Our thoughts go out to Rod and to Shirley's son, Marcus and the rest of her family.
Shirley was a unique person and she will be sorely missed. But this is not a time for tears: it is a time to celebrate a full and unique life.
But to paraphrase a philosopher whose name escapes me: Weep not for Shirley, for she is beyond tears: rather, weep for ourselves, for our lives are the poorer for her passing.
Thank you
Created by
Rod 'Beachhead' Jeffery
Saturday, 23 June 2001
&
Last Updated by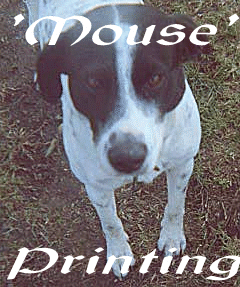 - Wednesday, August 29, 2007 -

---
free hit counter