The Archives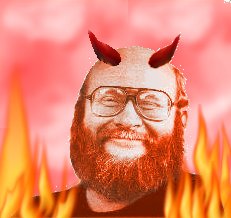 Assorted 'live' recordings from 1980 to the present!
---
The band was originally formed in March of 1980 (as BEACHHEAD & Co.) to perform at La Bastille in Sydney's Kings Cross and used the (then) frontline of Sydney-based legendary rhythm & blues showband, the Layabouts in the main. At least throughout the remainder of that year!
Also, at least for the first three months, BEACHHEAD & Co. (the name was very quickly shortened to BEACHHEAD) was a 'blowing' band in that it never rehearsed and performed mainly 'standards' and other bits & pieces that each of the band knew and were able to communicate quickly to each other. Usually on the bandstand!
The first rehearsals actually took place just prior to a weekend in July of 1980 when we were to fill in for the Layabouts at all of their regular gigs while they took a well earned break. These performances were all recorded and some of the better tunes from those along with other performances will be included here.
I hope that you enjoy them all!
Rod 'BEACHHEAD' Jeffery
October 31, 2004
---
1980-1989
Lead vocal: Rod 'BEACHHEAD' Jeffery
Guitars/backing vocal: Jeff LENHAM
Keyboards/backing vocal: Cathy Connor
Saxophones: Laurie Savage
Trumpet/flügelhorn: Michael Ryan
Bass guitar.backing vocal: Ken Waller
Drums: Luigi Corcoglionetti
---
1990-1991
Lead vocal: Rod 'BEACHHEAD' Jeffery
Guitars/backing vocal: Rodney 'EDDY' Edwards
Harmonica/mandolin/backing vocal: Alan Meadows
Bass guitar.backing vocal: Nick Hazzard
Drums: Adam Sivell
---
1993-1995
Lead vocal: Rod 'BEACHHEAD' Jeffery
Guitars/backing vocal: Matthew Ross
Guitars/backing vocal: Matthew 'DOC' Dwyer
Bass guitar.backing vocal: Dean 'DEANO' Edgecombe
Drums: Max 'THUMPA' Farrell
---
2008
Lead vocal: Rod 'BEACHHEAD' Jeffery
Guitars/backing vocal: Matthew Ross
Guitars/backing vocal: Gary Dale
Bass guitar: Raoul Hawkins
Drums: Adam 'TREV' Barnard
---
- Page created Monday, May 14, 2007 -
Last updated - Tuesday, April 29, 2008
---

Back to ALL RECORDINGS
---
Free Hit Counter